Automotive Industry Based in the Czech Republic
The automotive industry based in the Czech Republic is the one of the most important sectors in the Czech Republic, and  one of the most effective drivers of the Czech economy. Despite the Czech Republic is a relatively small country, but thanks to the long-term tradition, good infrastructure, skilled workforce and country's strategic position in the centre of Europe, the Czech Republic's developed automotive industry is not losing pace, but is even in a progress. Škoda Auto, a traditional Czech producer of passenger cars, makes the Czech Republic as a founder of one of the oldest automobile brands in the world.  All things considered, automotive industry in the Czech Republic is the  important topic to discuss about trends and future opportunities in this sector.
According to the CzechInvest, Czech Republic hosts one of the highest concentrations of automotive-related manufacturing and design activity in the world.
Three major personal automobile manufacturers which are present in the Czech Republic are Škoda Auto (Volkswagen group) which is  based in Mlada Boleslav, Hyundai Motor Company (Korean automobile manufacturer) and joint venture of Toyota, Peugeot and Citroen (TPCA) which is based in Kolin. The Czech Republic has supreme position among world automotive leaders in terms of per-capita output, with passenger car production at 107.5 vehicles per 1000 persons. It puts the country in the fifteen largest global passenger car producers by volume.
Moreover, importance of automotive sector can be explain in information that it accounts more than 20% of both Czech manufacturing output and Czech exports. In addition, the automotive industry based in Czech Republic contributes 9% to the gross domestic product of the Czech Republic. Also, it's one of the most important employers, the industry is directly employing more than 150,000 people.
Škoda Auto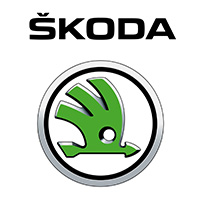 The most famous automobile brand in Czech Republic, Škoda Auto, in 2015 rolled well over half of all passenger cars produced in the Czech Republic (around 57%). This traditional automobile brand has established itself as a value for money and  fitness for function brand in many locations and it represents reliability, integrity and quality. Škoda Auto is represented in more than 100 markets around the world and in 2016, the company produced more than one million vehicles for the third time in a row.
Motor vehicles-production in Czech Republic
According to the motor vehicles in general, production in Czech Republic has long been on a rise. In the 2014. it reached 1.278 million vehicles. More of them, a record of more than 1.247 million, consisted of personal and small commercial vehicles. They were followed by buses (3.891 vehicles), motorcycles (1.075), and trucks (821). Moreover, Czech car makers and their suppliers increased revenues in 2015 by 14.7 % to CZK 99 billion. Also, exports grew at a similar pace to CZK 845 billion. In 2015, it was continuing to be on a rise.
Three other big vehicle manufacturers in Czech Republic are:
-Tatra Trucks, which is producer of heavy-duty off-road vehicle and its trucks are famous for their ability to pass through the most difficult terrain in extreme climatic conditions and high reliability.
- Iveco Bus, which is producer of both city and intercity bus ranges.
- SOB Libchavy, which is focused on development and production of low-weight and eco-friendly buses.
Opportunities for investments in the Czech automotive industry
In the last five years, investors created over 10,000 new jobs and invested more than EUR 1.4 billion in the Czech automotive industry.
So, there are a lot of opportunities for future investors such as strategic location in Central Europe (direct access to the EU market of 500 million consumers; time and logistics advantages; highly integrated into the European automotive value chain, stable business and political environment, well-developed transport and telecommunications infrastructure; highly educated workforce; positive approach of the Czech government; robust supplier base etc.
To sum up, the automotive industry based in Czech Republic play a very important role in making national economy in Czech Republic in the one of the fastest growing national economies in the  EU.
All shown data can explain that the Czech automotive center of excellence plays a key role not only in the European but also in the global perspective.
It can be said, Czech Republic is a  small country for big investments, especially in automotive industry in which has long years experience of highly-quality products.